Bad Rehabs: 7 Ways to Identifying Them
1. A Lack Of Qualifications
How do you identify a bad rehab?
Do the staff and management at the rehab have any qualifications?
If so, what are they?
Are these qualifications related to the drug and alcohol or addiction field?
Were they obtained in Australia? 
If not, where were they obtained, and what is the real meaning of the qualification? 
Many private rehab facilities have staff members with no qualifications or have some strange-sounding qualifications that you cannot find in a Google search or from any institution of which you have never heard of or cannot verify its significance independently anywhere. 
If this is the case, chances are they are not properly trained or qualified.
Many rehabs, but mainly private rehabs, are staffed with people with no formal qualifications. 
On their websites, many private rehabs are famous for over-selling or misleading prospective clients about the qualifications of their staff members. 
It's not unusual for the owner, manager and counsellors to have no formal training. 
Many of these people are in recovery themselves.
Although these people might be good listeners and have plenty to offer, the world of addiction treatment has moved well beyond fake CVS and members of AA. and N.A. running rehabs.
It is disappointing that it is still widespread and prevalent in the private rehab world, particularly in faraway countries and exotic locations where the only staff available are A.A. or N.A members.
In the modern era of addiction treatment, where gaining quality experience and qualifications are rudimentary in many countries and then paying ten of thousands of dollars to unqualified members of a 12 step program should now be considered regressive.
Do they have up-to-date national police checks, or do they have a working with children check when working with children? 
Do they have up to date first aid training?
Most AA and or NA members working in faraway countries will not have these basic requirements.
(An exception to this might be if a counsellor has a criminal record because of their lived experience as a drug user and is now clean and living a life of recovery and working in the field)
Government-funded rehabs normally require staff members with a lived experience to be at least two years clean before they can work directly with clients.
Are the staff members associated or registered with their relevant industry bodies? If not, why?
These are straightforward questions to ask your potential rehab when first enquiring about a service.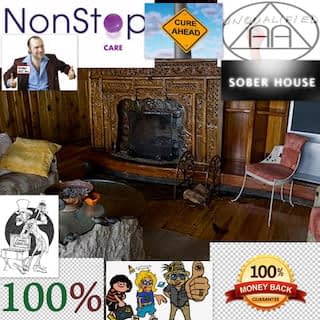 Now, if your rehab has none of these qualifications, requirements or training, it might not be a lousy rehab, maybe.
Find out what they are offering and what treatment options are available, and is it possible to verify these treatments independently. In this case, you must also use your gut instincts or perhaps contact the industry peak body in your state to find out more. (In Victoria, this is VAADA)
Do Doctors work at the rehab? Are there Doctors associated with this rehab?
Are these Doctors addiction specialist or a local GP and does this matter?
Do they have psychiatrists or psychologists working or associated with the rehab? Did they receive their qualifications 30 years ago in another country?
Does the rehab treat dual diagnosis patients?
What are their rules about medication?
Is the rehab actually connected or associated formally with relevant peak bodies or industry organisations? Does the rehab lie about its associations and why?
Do the industry organisations they claim to be connected with have any credibility outside of a small select group of private rehabs who exist through mutual self-regulation and con-artistry?
If you plan on spending thousands of dollars, do you require to see more than just a few fake reviews and photographs from a website? 
These are all straightforward but essential questions to ask when first contacting your potential residential rehab.
(In United States some Phd's and some B.As can be purchased online by a student or researcher who is not required to complete any work)
2. Guarantees And Miracles
Some rehabs claim that they have 100% success rates or become sober for life with lifetime support.
No legitimate rehab will ever claim to have 100% success rates because this is entirely unrealistic.
No legitimate treatment facility can ever guarantee "permanent addiction recovery".
No legitimate detox centre would ever claim their program has absolutely "no withdrawal symptoms".
 These kinds of claims are entirely unfounded and have no basis in any evidence-based practice.
Because of the very nature of addiction being a chronicle relapsing condition, these claims are implausible, and any rehab claiming this to be accurate are just being deceptive.
Any rehab website that says they have a book or a magic pill that can cure alcoholism or drug addiction, or some natural herb with no reported side effects – especially if they just so happen to sell any of those miracle cures on their website, be cautious! 
Any rehab that claims to have their own "secret treatment" or to "show the secrets of addiction," or anything with the word "secret" in it anywhere.  BEWARE!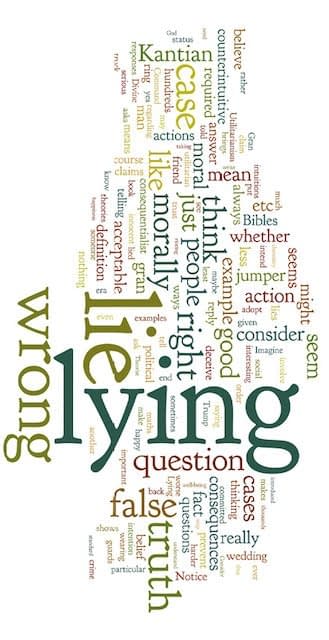 Relapse rates are very high in any treatment service anywhere in the world. Rehabs do not like to tell this to people for various reasons.
They want to be as optimistic as possible for the person entering their service. Who would go to a rehab that said, "Look, most people relapse, and that is beyond our control, but while they are in our service, we guarantee they will stay sober". 
They would not get many customers. 
However, many people do get sober and stay sober even after a brief stay in rehab.
Many people are not ready for rehabs. Regrettably, movies and television have diluted what it means to enter a rehab facility.
It is a severe formal intervention, but a stable and enriching recovery post-rehab requires continuous work and effort.
Any rehab that states they are the very best are lying to themselves and anyone who reads their advertisement placards.
Stay away from such rubbish. What they are trying to say is that we spend much money on advertising.
Do not be amazed by beautiful scenery, expensive-looking rooms, gardens and excellent treatment options. Although these things might make the stay more comfortable, they alone are not necessarily going to improve the opportunities for a successful outcome.
If rehab is offering "low cost" service or "very cheap treatment options", be cautiously optimistic and ask yourself if your loved one was dying from cancer, would you be on the lookout for a treatment option that said "cheap chemotherapy"?
It does not mean they are a terrible service but always bear in mind what you are doing.
Be very aware of the website, which claims to be REVIEW websites or rehab helper websites or summary of different private rehab websites.
Most of these websites are "PARKED" domains owned by private rehabs or individuals wishing to receive the 10% to 15% commission fee for referring people to their private rehabs. Commissions are the lifeblood of addiction treatment.
Although these fees are mostly reserved for health professionals, anyone can receive a commission fee simply by contacting a private rehab and telling them they have someone who might want to enter their program.
If private rehabs do not accept private medical insurance, they are cash businesses fearlessly exploiting unaware family members and clients trying to extort their superannuation money or borrowed medical loans, often to end up driving people to AA meetings.
The large amounts of money involved in these cash businesses often lend themselves easily to organised crime syndicates, so many organised criminal organisations are involved in addiction treatment.
4. We Do AA And NA Or It's The Highway
12-step community mutual aid groups are not treatment programs.
They are incredibly effective in supporting long-term recovery, but if your rehab states that they are a 12-step program, then they basically drive you to AA/NA/GA meetings.
Meetings are free, and anyone can attend at any time. 12-step meetings are not connected in any way to any rehab anywhere in the world.
They are not for profit support groups or what they like to call 'a fellowship of men and women who share their experience, strength and hope with each and it is 100% free and volunteer-based.
If your rehab wants to charge you thousands of dollars to drive you to AA meetings, why don't you say, "Aren't they free?" 
A sober house can sometimes look like a bad rehab in disguise. Sober houses are the opposite of a complete treatment residential rehab facility. They are usually meant more for people who have finished an intensive rehab program to reintegrate back into society slowly.
However, some of the less reputable ones will readily claim to offer complete rehab services to make extra money. Halfway houses websites will usually have the word "house" in their name or emphasise their affordability in their advertising. These organisations need to be reported to ACCC and the Police Fraud Squad, and your local Member.
In the United States, many sober houses offer complete residential treatment similar to normal residential (rehab) treatment services in Australia. However, America has tens of thousands of residential treatment services, so it is not easy to compare Australia to America.
Residential Houses in Australia are transitional houses.
Post-rehab houses are meant as a safe and secure environment for a service user to transition back into the community gradually.
6. Addiction Is A Buzz Word
It seems today that any counselling service has suddenly become an addiction specialist.
If a counselling service states this and states, they treat couples counselling, depression, anxiety, marriage counselling etc…
It is likely they have caught the BUZZ.
A drug and alcohol specialist will only treat substance dependant clients. (Maybe the family members but nothing else)
7. Short- Term, Long-Term Rehab
Any rehab offering miracle three-day intensives or magical cures in a brief period is a bad rehab.
A detox for most substances is 5 to 10 days minimum and for Ice is generally longer.
3-day miracle cures or one-week magical cures are a recipe for relapse and dangerous consequences.
Any counselling service states that they have all the answers and can only trust them and no one else, look elsewhere.
50-70% of all substance dependant people entering rehab or regularly attending mutual aid groups (AA/NA etc..) will relapse in their first 12 months. The percentage slowly decreases until the first five years of sobriety and will remain at 15% for the rest of their lives so long as they remain clean and sober. White & Kurtz (2006)
Craig Ferguson Talks About Life As A Recovering Alcoholic and His Stay In Rehab
If any information is inaccurate please contact here.
Please add to this list below without being offensive thank-you.