Odyssey House Victoria (Lower Plenty, VIC)  is a residential rehabilitation program, in the form of a Therapeutic Community, provides live-in treatment for adults, couples, and parents with their children (aged 0 to 12 years). The program offers a structured environment, working together in a values-based program as a community to help individuals make changes and choices on their pathway to recovery. What this means to each person is different.
The program provides a therapeutic balance between work, structured groups, and recreation.  Each resident has access to a variety of professional staff including psychologists, psychiatrists, GP's, nurses, social workers, counsellors – a number of whom are experts by their own experiences. A recovery plan is developed for each resident, in partnership with Odyssey House Victoria staff.
All residents participate in the decision making of the community. They are also expected to contribute to the functioning of the community through cooking, cleaning, and working on property development and maintenance. Over time, residents will take on leadership roles in various departments such as the business office, children's centre, property development and maintenance, and the kitchen.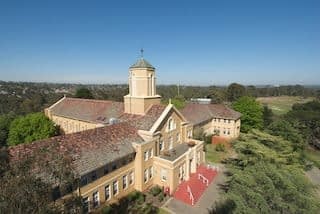 One of the unique features of the Odyssey House Therapeutic Community is that 30 beds are allocated to families, who are fully integrated into the program. In addition, they participate in parenting and family strengthening groups and activities, while children attend either an on-site child development centre and/or local kindergartens and primary schools.
All participants are encouraged and supported to deal with self-defeating repetitive patterns of thoughts, feelings and behaviours. This occurs within a safe and welcoming environment where our values of trust, concern, respect, honesty, and love are promoted.  Each resident will progress through the program at their own pace.
In general, families are able to have regular contact and visits with their family member in treatment.
Maximum Number of Residents: 90 +  (Families Welcome)
Age Range : 18 Years +   (Children of Residents)
Approximate Payment: 80 % of Centrelink

Length of Stay: 6- 12 Months
Types of Treatment: Alcohol/Drugs/Gambling/Behavioural
Dual Diagnosis Treatment
Odyssey House Victoria (Lower Plenty, VIC)
CONTACT:
28 Bonds Road,
Lower Plenty
Victoria
3093
P: (03) 9430 1800
F: (03) 9431 0816